Miyagi Angler's Village Official HP

Management fishing ground in Maebashi City, Gunma Prefecture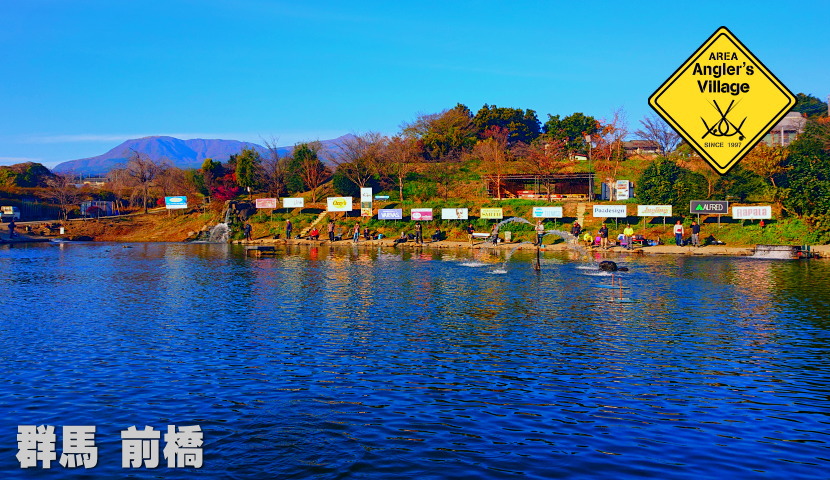 open6:00 crosed21:00
---
---

From 7:00 AM on Saturday, October 28th
Trout area renewal OPEN
Did! !
At the same time, Under Pond BASS area renewal
(Move all the BASS of the main pond to the under pond! The area ratio is 3 times the fish!!)


~Trout season begins~

Large quantities of large ITADAKIMASU are now in stock! !
Probably the famous "ITADAKI Trout" in this area? I think this was the first trout I handled. No matter what you sayGreat taste.

The other day, ITADAKIMASU was featured on "Matsuko's Unknown World"!At the 2023 G7 Nikko, served to ministers from various countries at the luxury hotel Ritz Carlton.It's the highest quality ingredients.

Also, it seems that it is currently becoming difficult to obtain due to circumstances, and it is out of stock on Rakuten and other stores.
In addition, the hometown tax payment is 24,000 yen for 1.2 kg of fillet, making it truly the highest quality trout. We would be happy if you could enjoy the luxury only available to anglers with MAV.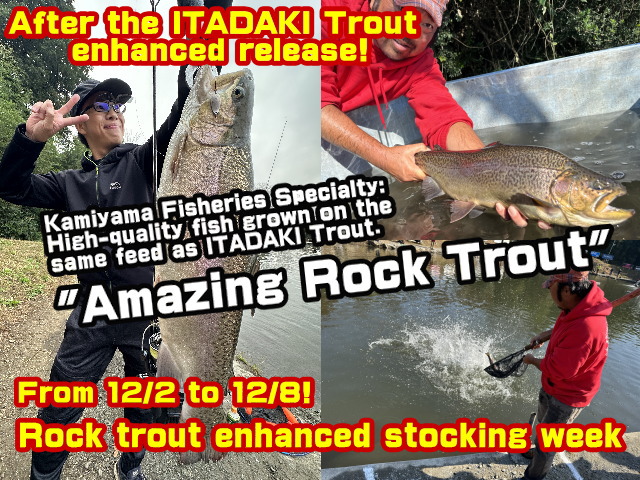 Interviewed by Hitachino Fishing Channel's Fishing Gear No. 1 Building!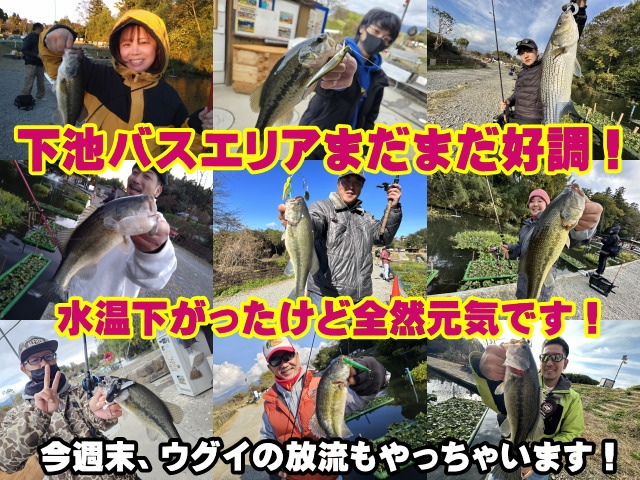 ---
Event Calendar
---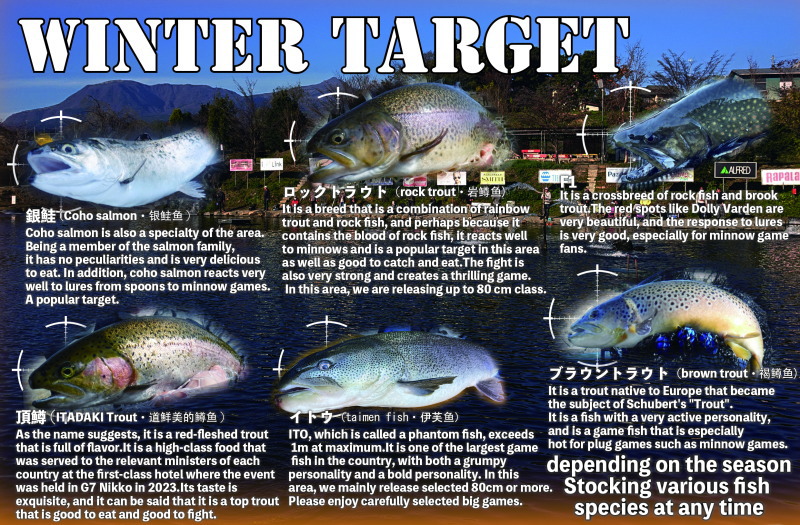 On the day of the trout opening, we will be stocking medium to large size lTDAKI Trout, ``Large Rock Trout'', and ``Rainbow Trout''!
=under pond=

Move all the black bass in the middle pond to this pond! Other striped bass and American catfish are also included! Stocking of brown trout, Japanese ito, and other trout from around December.

=main pond=

Trout main pond in our area! Stocking ITDAKI trout, rock trout, and rainbow trout! Coho salmon, brook, etc. will be stocked when the time comes.


=river pond=

When it first opened, it would operate in black bass and striper areas. For those aiming for stripers, this is a very interesting area depending on the situation.


=sight pond=

A pond with a pristine natural feel, commonly known as "Wild Pond". Bass fishers can enjoy this area as a bass area.


≫click here≪



At our meeting on the last day of the bass season
This is an under pound showdown video of Mr. Hata vs. Mrs. Seyna.


---
=EVENT=
---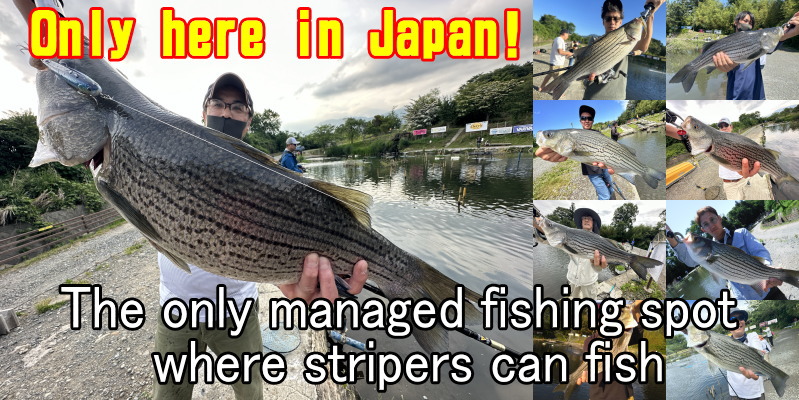 ---
~Request to customers visiting this area~
Thank you for always using our area.
In this area, we will draw white lines around the fishing seats to make it easier for each customer to see where they are fishing.

There may be times when it gets crowded, especially on weekends and holidays.
During this time, our staff will be careful to ensure that there are no problems or unpleasant feelings between customers, but we ask for your cooperation in the following matters.


①
When you enter the fishing seat, please be sure to say something like "Are you okay next to me?" so that we can both fish comfortably.
②
If you take a place to leave your tools and move them to another location, other customers may not be able to enter that area, or the tools may fall over, causing inconvenience to other customers, so please be careful when moving. In such cases, please be sure to carry your luggage from that location.
③
There are many beginners and children in this area, so please be sure to check behind you and to the left and right when you cast.
④
If our staff observes any behavior that may cause inconvenience to other guests, we may issue a warning. I would appreciate it if you could listen to the staff in that case.
⑤
Staff members will be careful when patrolling the area, but if you notice any customers acting in a way that makes you uncomfortable while fishing, please notify the staff immediately. We will respond promptly.
Thank you for your cooperation and enjoy fishing.


Morning admission rules change.

Waiting in line before ticketing
It is now possible to wait in line with your luggage.
✳️Waiting before ticket issuance will be the order of the customer who arranged the luggage.

Waiting in line with luggage is one person(1 family)

Thank you for your understanding and cooperation.



⚠️Please manage your luggage by yourself.
We are not responsible for any theft etc.


Please wait in line from 0:00 am.



---

---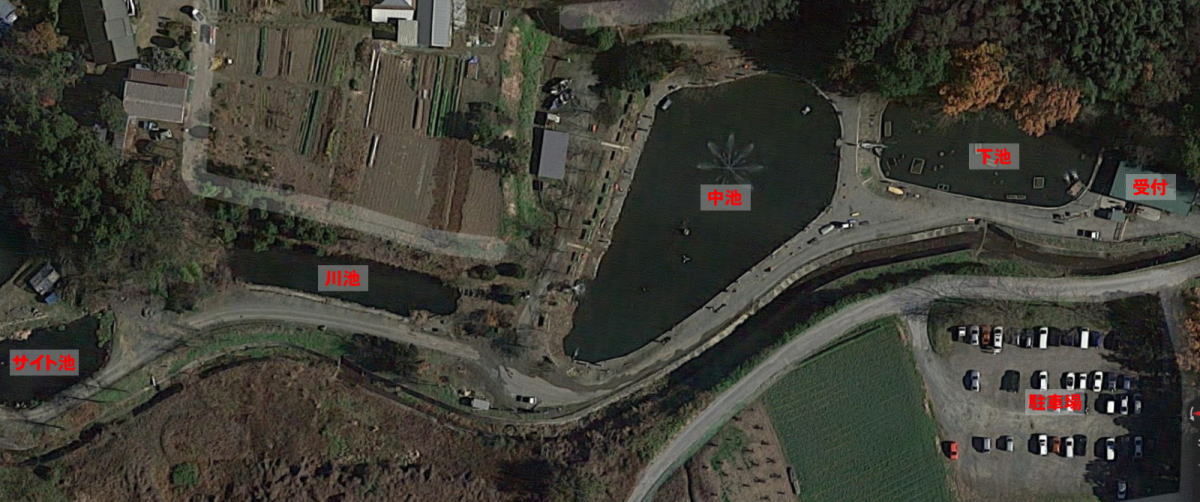 ---


About Miyagi Angler's Village security system
≫click here≪



| | | |
| --- | --- | --- |
| Based on the Act on Specified Alien Species enacted in 2005, we have the Ministry of the Environment and the Fisheries Agency from Kasumigaseki check the entire facility and evaluate that it meets the legal standards. I have obtained. | | This area is fully equipped with an AED in case of emergency. Our staff are also trained in first aid. In addition, there is a fire station about 3 minutes from this area, so we are always trying to protect the lives of customers who can be placed in an emergency, such as the arrival of an ambulance and transportation to a hospital quickly. |
---
---


Youtube of black bass legend "Hiro Naito"
MAV was introduced in "Heroism"! !


Hiro Naito is the younger brother of Chiaki Mukai, the first Japanese female astronaut. He lives in Florida and is known as a lure fishing expert. He also has a background in providing on-site support for an experiment on the backlight characteristics of carp, one of the Space Shuttle experiments in which Chiaki Mukai participated.




At our meeting on the last day of bus season This is a video of the Shimoike showdown between Mr. Hata and Mr. Sena!

---

MAV can use various payment methods when purchasing tickets!

---
 Company Profile       TEL027-283-0161      inquiry