Great discounts and extra points!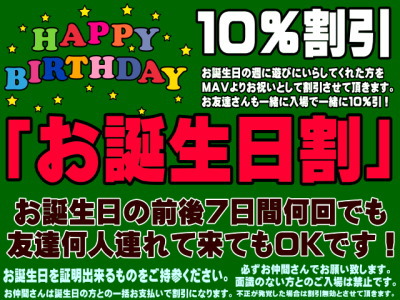 To celebrate your birthday, MAV will give you a discount! !
If you bring your friends along, you will receive the same discount!

On the day of the event, please present proof of your birthday when issuing your ticket!
We will give you a 10% discount on the admission fee!

No matter how many friends you have,
If you pay together, everyone will receive a 10% discount.

With the birthday discount, you will receive a 10% discount no matter how many times you use the service within 7 days (14 days) before and after your birthday.

Have a wonderful birthday with MAV! !











---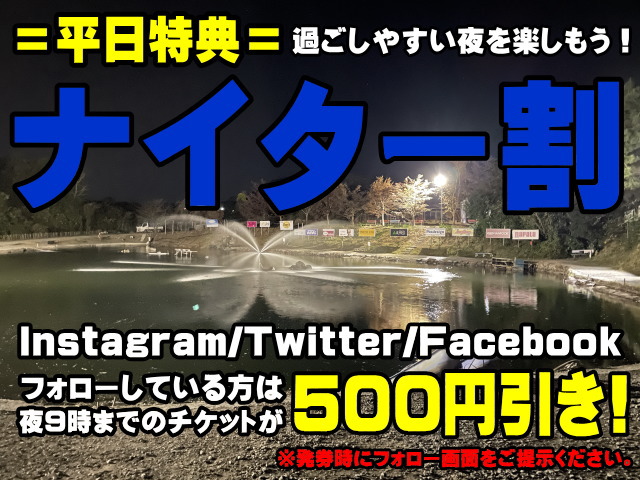 SNS special discount now available! !
We will give you a 500 yen discount on all tickets purchased until 9pm! !

If you buy a ticket from 7pm, you can play for 2000 yen instead of 2500 yen!

Even if you buy a night game ticket from noon, you can get a 500 yen discount if you buy a ticket until 9pm! !

Weekday night game, on the way home from work
How about some casual fishing?

---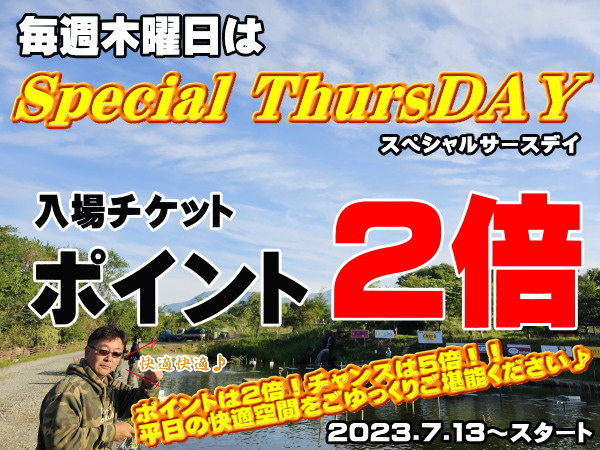 Double points every Thursday!

If you get a one-day ticket, you will get 10 points instead of 5 points!

Furthermore, you can enjoy your time in a comfortable space on weekdays! !












---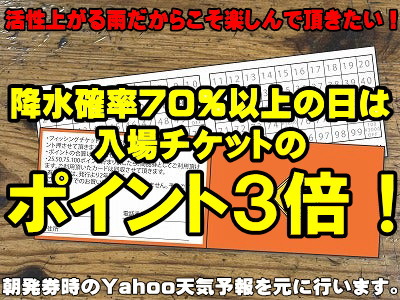 We want to support our customers who come even in the rain! So,
Get 3x points with rainy day benefits! !

A comfortable space with low pressure even on rainy days!
Have fun increasing the activity of your fish!